Blog-20191001 How To Choose the Media and Style For your Photo
Oct 01, 2019
For a composer, a masterpiece is not finished until it is performed by musicians for the public to hear. Likewise, a photographer's artwork is not finished until it is printed for others to see. Nothing can be compared to being able to show others a printed photograph or to have them see it hung on the wall. Just like composers are particular about choosing the musicians to perform his/her music, we photographers, are as choosy about the type of paper to print on, how it is framed and hung, etc.
My professional printing house Bay Photo Lab has many choices when it comes to paper and styles. That is why I paid a lot of attention to narrowing down the media to fit the particular photograph. In this and the next few blogs, I'll describe how you make decision on choosing the right media and style that fits the photo of your choice in your setting.
Classic Mat and Frame
This style of presentation provides the best protection for the photo print. The frame provides strength when hung, and the acrylic over the frame protects the print from early fading. If you are interested in this style, choose a paper that is not glossy. While acrylic is less reflective than glass, it is still not a good idea to have a glossy print under a reflective surface.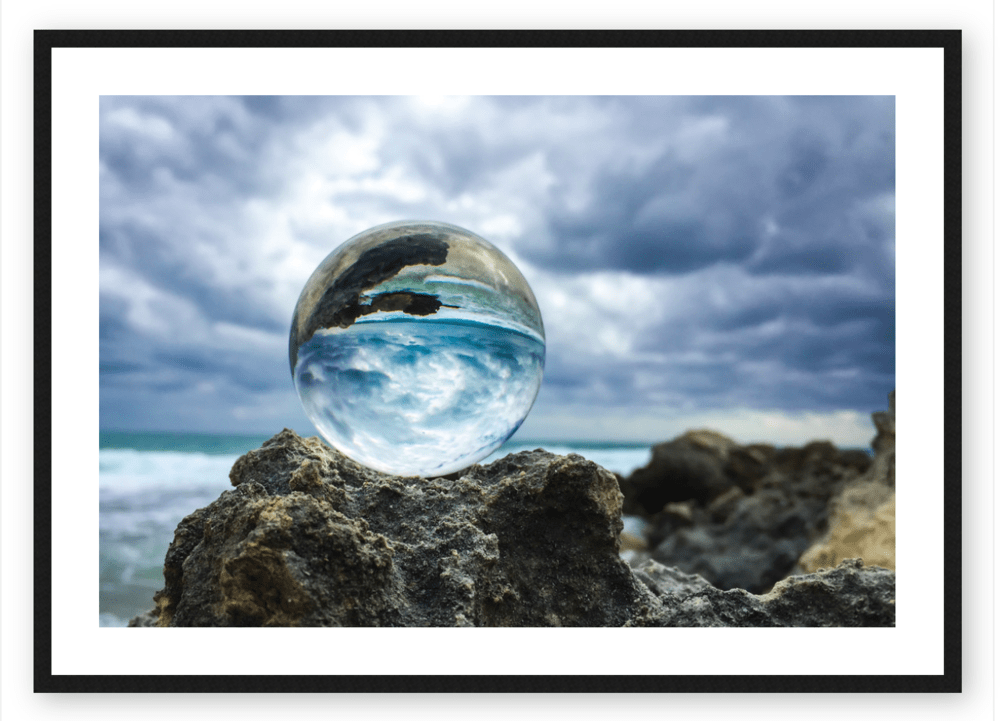 To choose the type of paper for your framed picture, follow the steps below:
(1) Medium - First click on 1 Medium to see the paper choices. Here, When choosing the paper, click on the ? Icon above the paper name and see an image and the description.
Papers ranges from matte to satin to glossy surface. While it is advisable to choose the paper according to the photo itself, but because, in this case, the print will be under acrylic, avoid the last two on the list that have high gloss surface.
Fuji Deep Matte Velvet - Professional paper with a deep matte non-reflective surface that feels velvety smooth.
Smooth Fine Art - Epson Hot Press Bright White, 100% cotton and acid free.
Satin Fine Art Paper - Hahnemmühle Fine Art Baryta, 100% a-cellulose, satin finish, extremely deep contrast, acid free.
Semi-Gloss Fine Art Paper - Canson Infinity Platine Fibre Rag, semi-gloss fine art paper, best for black/white prints, 100% cotton.
Fujiflex Crystal Archive - ultra smooth high gloss surface, a warmer base tone and extra rich color.
Kodak Endura Metallic - Features a glossy finish and a metallic appearance that creates images with exceptional visual interest and depth.
(In this section is included 3 other choices. High Gloss MetalPrint, Mid-Gloss MetalPrint, and Canvas Gallery Wraps. These media are usually not framed, but they can be framed too. I'll discuss these in a future blog.)